Birzeit Center - General Administration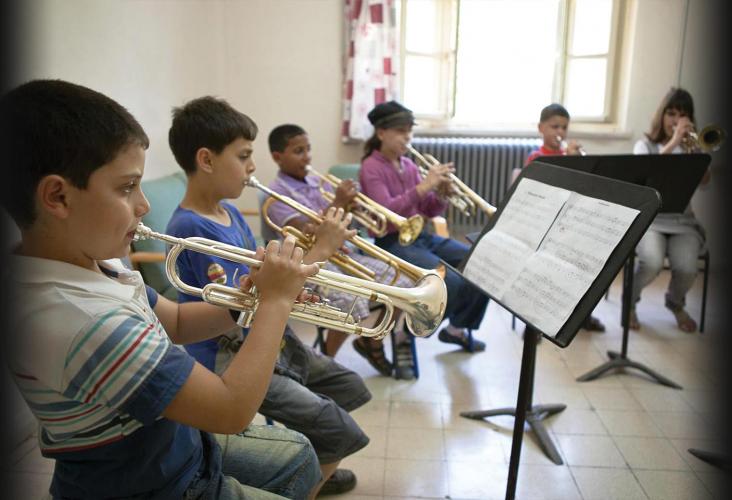 Located in the heart of the beautifully preserved historical downtown of Birzeit, and on long-term loan to the Conservatory by Dr. Hanna Nasir, the Birzeit Center was first opened to ESNCM students in 2006. It consists of a large residential teaching building and a medium-sized concert hall, surrounded by a substantial garden and grounds. The center can accommodate 100 participants and hosts regular activities throughout the year. Orchestral and ensemble concerts are preceded by training and rehearsal sessions at the center, and it also plays host to workshops, master classes and music camps. Students of the Conservatory are often joined by students from other music schools participating in partnership programs around the world. The rehearsal/concert hall is made available to the community by the ESNCM, in order to enhance the cultural, musical and social scene of the area.
From summer 2015 the Birzeit Center also hosts the ESNCM Central Administration offices. The offices of the General Director and Executive Director, as well as the Directors for Academic Affairs, Development and Public Relations, Administrative and Financial Affairs, and Programs and Concerts, are all now run from the Birzeit Center.
Contact Details:
Birzeit University – Old Girl's Hostel – Birzeit
P.O.Box. 14 Birzeit – Palestine
Tel/Fax: +970 (0)2-281-9155/6
Mobile: +970-(0)592-9000-35
Email: info@ncm.birzeit.edu