Gaza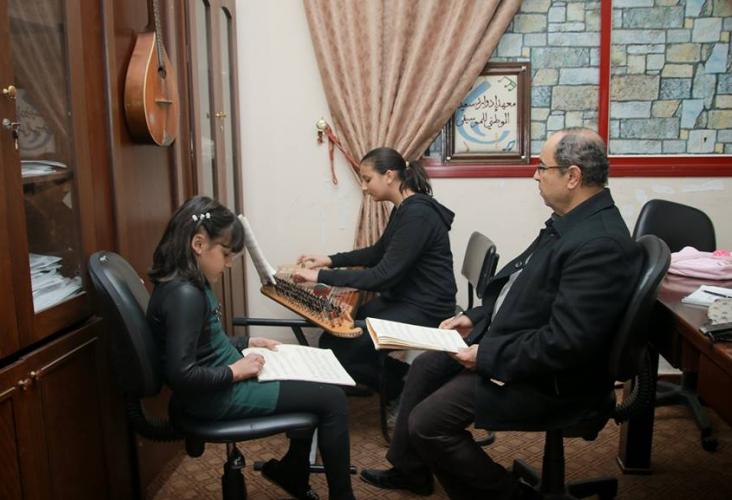 The A.M. Qattan Foundation established the Gaza Music School project in Gaza City in the summer of 2008, with co-financing from Swedish International Development Cooperation (SIDA).
The School was damaged by an Israeli airstrike during the Israeli war on the Gaza Strip in the winter of that year. However the Foundation worked extremely hard to ensure the continuity of this pioneering project, re-launching the School from its current location, and completing the academic year 2008-2009 successfully.
At the beginning of April 2012, after four years of work and achievement, the A.M. Qattan Foundation handed over the ownership of the Gaza Music School to the Edward Said National Conservatory of Music/Birzeit University, and it became the first branch of the Conservatory in the Gaza Strip.
In the 2018/19 academic year the Gaza Music School has 174 students, and a further 430 students participate in the outreach program's instrumental and choir projects around the Gaza Strip.
Click here to watch a short film about the Gaza Music School (in Arabic).