Naseeb Shaheen Auditorium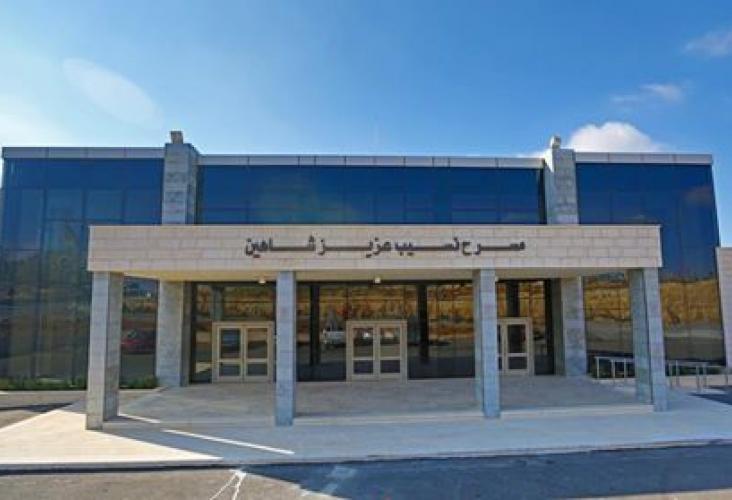 The Naseeb Aziz Shaheen Auditorium was officially inaugurated on Saturday 19 December 2015. It represents an important space for creativity, enriching the cultural and intellectual life of Birzeit University and Palestine as a whole. From musical performances and theater, to dance and other cultural and scientific activities, it will embrace activities of local and international excellence. The opening of the theater was a dream of the late Naseeb Shaheen before his death, and in his will he left an endowment to create this theater, which is another expression of the long term support of the Shaheen family to the university. The family also contributed to the establishment of three other facilities: the medical clinic, the Graduate Studies Building and the Faculty of Arts.
The Naseeb Aziz Shaheen Auditorium is located in the north-eastern edge of the campus, and consists of a large hall (width 23 meters and height between 10 to 15 meters). The hall can accommodate 862 people (516 in the front section, 144 in the rear section and 202 in the balcony). It can accommodate an additional 100 people in the lobby as it is equipped with a display screen and speakers. The stage is 12 meters deep and 20 meters wide. Backstage has three rooms for the use of performers, and a room which stores a baby grand piano. It includes a private room for the reception of official guests, as well as a ground floor room which can be used for breaks for large performance groups or storage space. The theater and all its facilities are equipped for use by individuals with mobility difficulties.
The Board of Trustees of Birzeit University commissioned the Edward Said National Conservatory of Music to manage the Naseeb Shaheen Auditorium, including programming of activities and performances. You can visit the Auditorium's page on Facebook by clicking here.